Two Rivers Acupuncture and Bodyworks
Licensed Acupuncturist and Dipl. NCCAOM and Massage Therapist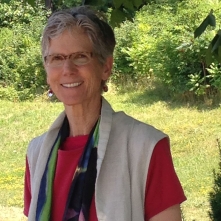 A native of rural Iowa, I received a Bachelor of Arts in Botany from the University of Iowa in 1973, Massage Therapy Certification from Heartwood Institute, CA, in 1991 and Zero Balancing Certification from the Zero Balancing Health Association in 1997.
In 2011, I completed a 3 1/2 year Masters of Acupuncture in Classical Five-Element Acupuncture from the Institute of Taoist Education and Acupuncture in Louisville, CO.
I also have a life-long love of music, dance, nature, walking, gardening and took up roller blading at the age of 50.
9001 Hickman Rd Suite 300
Urbandale, IA 50322